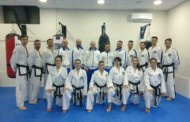 Domenica 14 gennaio 2017 alla palestra Olympian's Gym 2.0 di Casoria (NA) si è svolta  la seconda ed ultima selezione per il Mondiale Argentina 2018, di Taekwon-do ITF. É stata scelta la compagine Junior ed Adult  che rappresenterà  l'Italia. Un week end veramente impegnativo ed adrenalinico. Incontenibile la gioia dei prescelti. Doverosi i complimenti a tutti i partecipanti, il livello tecnico é stato davvero stellare e la decisione del comitato tecnico non semplice. La ITF Taekwon-Do Italia si dimostra ogni giorno  sempre più grande!
Ecco la lista dei nostri campioni che ci rappresenterà fino ai vertici del mondo:
Junior maschile:
Vincenzo Maione
Dennis Patronic
Gennaro Castiglia
Federico Cecere
Guglielmo Soriente
Mattia Palumbo
Arsen Mocella
Junior femminile:
Anna Amato
Luisa Amato
Stella Troiano
Irene Di Carlo
Beatrice Soriente
Giorgia Giuliani
Adult femminile:
Rosaria Cecere
Giulia Celli
Grazia Merolla
Ilaria Mondati
Siria Vitale
Ilaria Eustacchi
Adult Maschile:
Marco Troiano
Rosario Vosa
Nunzio Fuschillo
Daniele De Mattia
Giovanni Borriello
Igor Bargan
Giuseppe Palermo
P.S. Prossimo appuntamento: Corso istruttori e in Aprile, Campionato Italiano Assoluto a Rimini!
ITF TAEKWON-DO ITALIA STAY TUNED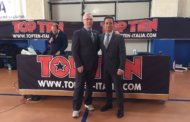 Grandissimo successo al Palasport di Lioni (Av) per un weekend all'insegna dello sport targato Taekwondo ITF! Questa appena terminata è stata infatti una due-giorni molto intensa per Maestri, Istruttori ed Atleti, a partire da sabato 28 ottobre, con il primo incontro dello Stage Arbitrale 2017-2018, sotto la solerte guida dei due instancabili responsabili del settore arbitrale, i Maestri Alessio Tarantino e Ciro Borriello. Sotto la loro supervisione, si è svolto un importanteaggiornamento in materia arbitrale, anche in previsione dei prossimi Mondiali 2018 che si terranno in Argentina durante l'estate. La novità più bella di quest'anno è stata la presenza di nuove leve nel reparto arbitrale, composta da giovani atleti che si apprestano alla cintura nera, e che pian piano si stanno formando affinché possano dare il loro supporto durante le gare. La parte teorica, magistralmente esposta dai due maestri di cui sopra, è stata poi seguita da una prova pratica da parte dei discenti che, data l'ottima preparazione, hanno potuto mettere in atto gli insegnamenti ricevuti già l'indomani, durante la prima gara in calendario, l'OPEN FIGHT 2017, svoltosi sempre al Palasport di Lioni.
La gara ha avuto inizio con un affettuoso e caloroso discorso di benvenuto da parte del nostro Presidente Senior Master Antonio Troiano, affiancato come sempre dal vice-presidente Alberto Borsatto, dal D.T.N. Master Maurizio Troiano, dal Master Sabato Genco e dal segretario Roberto Di Fraia. Non sono mancati i momenti di commozione, quando è stato ricordato con amore il nostro piccolo atleta Francesco Nannola, che ci ha lasciati prematuramente pochi mesi fa. Il Presidente Antonio Troiano ha quindi consegnato il diploma di I DAN e la cintura al papà del piccolo Francesco, prossimo appunto all'esame di cintura nera. Dopo questo momento intenso, ha preso inizio la gara: tanti gli atleti, 239 in totale, fra bambini e adulti, che sono accorsi da molte regioni d'Italia per prendere parte alla competizione, come al solito suddivisa nelle specialità dei TUL e dello SPARRING.
Un ringraziamento affettuoso non può mancare per il padrone di casa, il Maestro Evgeniy Em, che come al solito ha reso possibile tutto ciò con la sua immensa ospitalità ed impeccabile organizzazione.
Protagonista indiscusso della giornata è stato il sano sport, in cui tutti gli atleti conoscono il rispetto reciproco come filosofia di vita, grazie al quale ogni competizione di questo genere diventa sempre una bella occasione per ritrovarsi tutti insieme.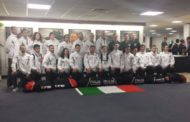 31/07/20116 – 19:10
Italia Vice Campione del Mondo, cat. Combattimenti a squadre!
---
31/07/20116 – 18:50
Categoria Combattimenti a Squadre.
Sconfitte Russia, Sud Africa, Irlanda, Spagna. Ora la finale con l'Inghilterra.
---
31/07/20116 – 15:10
Rosario Vosa, Vice Campione del Mondo cat. Combattimenti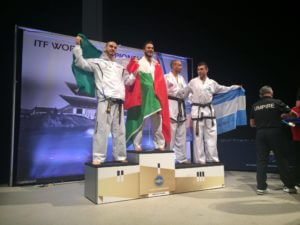 ---
31/07/20116 – 14:00
Igor Bargan, Medaglia di Bronzo nei Combattimenti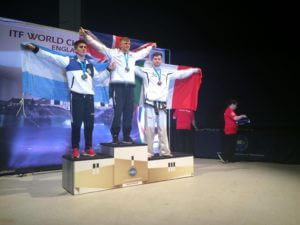 ---
31/07/2016 – 10:47
Sharon Campolongo, Campionessa del Mondo cat. Combattimenti!!!!
Elisa Sabatini, Medialgia di Bronzo cat. Combattimenti!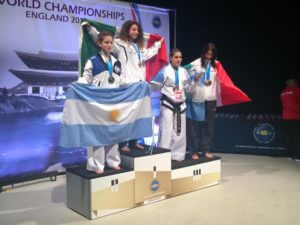 ---
31/07/20116 – 09:00
Ultimo giorno di Competizioni.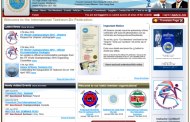 The former Secretary-General (C.J. Oh) of Korea Branch of the International Taekwon-Do Federation forged Dan certificates and was fined.
The fact that he swindled 600 people out of 160 million won by receiving fees for selling forged Dan certificates was revealed.
Kang Jae Gyu jackworth@hanmail.net
Registered at 2016.06.08 16:49:11
Original News Link( In Korea) – http://www.sisa-news.com/news/article.html?no=104816

▲ This is the website of ITF. This site provides the official confirmation notices about Dan certificates issued and the man on the top right (right) of the picture is the president, Choi Jung Hwa.
.The former Secretary-General of Korea Branch of the International Taekwon-Do Federation (ITF), Chang-Jin Oh (47), was sentenced to a fine because he admitted his guilt in the forgery of Dan certificates (the forgery of a copyrighted document).

 The defendant, Chang-Jin Oh ( C.J.Oh)
Hye-Rin Lee, the judge of Daejeon District Court, said that the allegation of forgery of Dan certificates copyrighted by this Federation (the forgery of a copyrighted document) was proven and the judge ruled and sentenced him to a fine about 3 million won on 8th.
The judgement was made 1 year and 3 months after the defendant, Mr. Oh, was brought to formal trial accused of forgery.
When Mr. Oh served as the Secretary-General of Korea branch of the International Taekwon-Do Federation, he governed the business of delivering Dan certificates and those of Referees issued by the ITF Secretariat (located on United Kingdom, its' president Jung-Hwa Choi) whilst acting as grading and course examiner.
Mr. Oh was formally charged in March 2015 after the prosecution was brought in May 2014 that, since 2002, he swindled a total of 600 black belts out of 160 million won in respect of fees paid for the issue of Dan certificates, failing to transfer fees due to ITF Headquarters, the forgery and issue of Dan certificates in the name of the president, Jung-Hwa Choi, to applicants despite the fact that he was dismissed from his post in 2011 because he was involved in various civil and criminal cases.
His forgery, issue and theft of fees for Dan certificates was brought to light when students and masters contacted ITF Headquarters to check their training history on the website.
Initially, Mr. Oh alleged in a statement to the prosecution and in trial made the statement that he issued forged certificates at the suggestion of the president, Choi Jung Hwa.  However, more recently, he claimed that Mr. Yu, on staff at the Federation Secretariat as Deputy Secretary-General at that time, issued the certificates arbitrarily.  However, the justice department conferred the fine on him, saying that the final testimony of the defendant, Chang-Jin Oh, did not stand up against that of the president, Choi Jung Hwa.
The former Secretary-General of Korea Branch of the International Taekwon-Do Federation pursued a counter claim that the organisation's president, Choi Jung Hwa, saying that he was guilty of trademark violations using the mark of the International Taekwondo Federation.  The court dismissed the case at the time.
The ITF has offered to assist victims who received forged Dan certificates by issuing genuine certificates and encouraging the promotion of ITF Taekwon-Do throughout the world.
ITF are holding the World Championships 2016 in the United Kingdom from July 26 to 31, and the Asian Championships 2017 will be held in Korea.
Mr. Oh accused the president Choi for the trademark violation. The mark defines the ITF brand which was created by the founder of Taekwon-Do, General Choi Hong-Hi, in 1955 and it has been used ever since.  Mr. Oh, born in 1969, claimed that the mark was created by him?!

Ching-Jin Oh has never trained in ITF Taekwondo or achieved a Dan certificate of Dan and is not familiar with any ITF Tul.  Recently, he created a group named ITF Korea HQ with Zibby Kruk from Australia.  Mr Kruk assisted Mr. Oh, Rudolph Kang from Russia and Lee Jong-Mok from Japan in the production of their own certificate and arranging their Tul Tour business.  C.J. Oh has claimed that he is the ITF President and conducts promotional activities.  He is using ITF Taekwon-Do for his own benefit without any relationship to the International Taekwon-Do Federation.

▲ Chang-Jin Oh's Facebook
ITF, under the presidency of Choi Jung Hwa, son of the Founder, provides orthodox Taekwon-Do, 'NOT' to be altered, copied or used for personal gain.
Original news link: http://www.itf-administration.com/news.asp?nurn=11239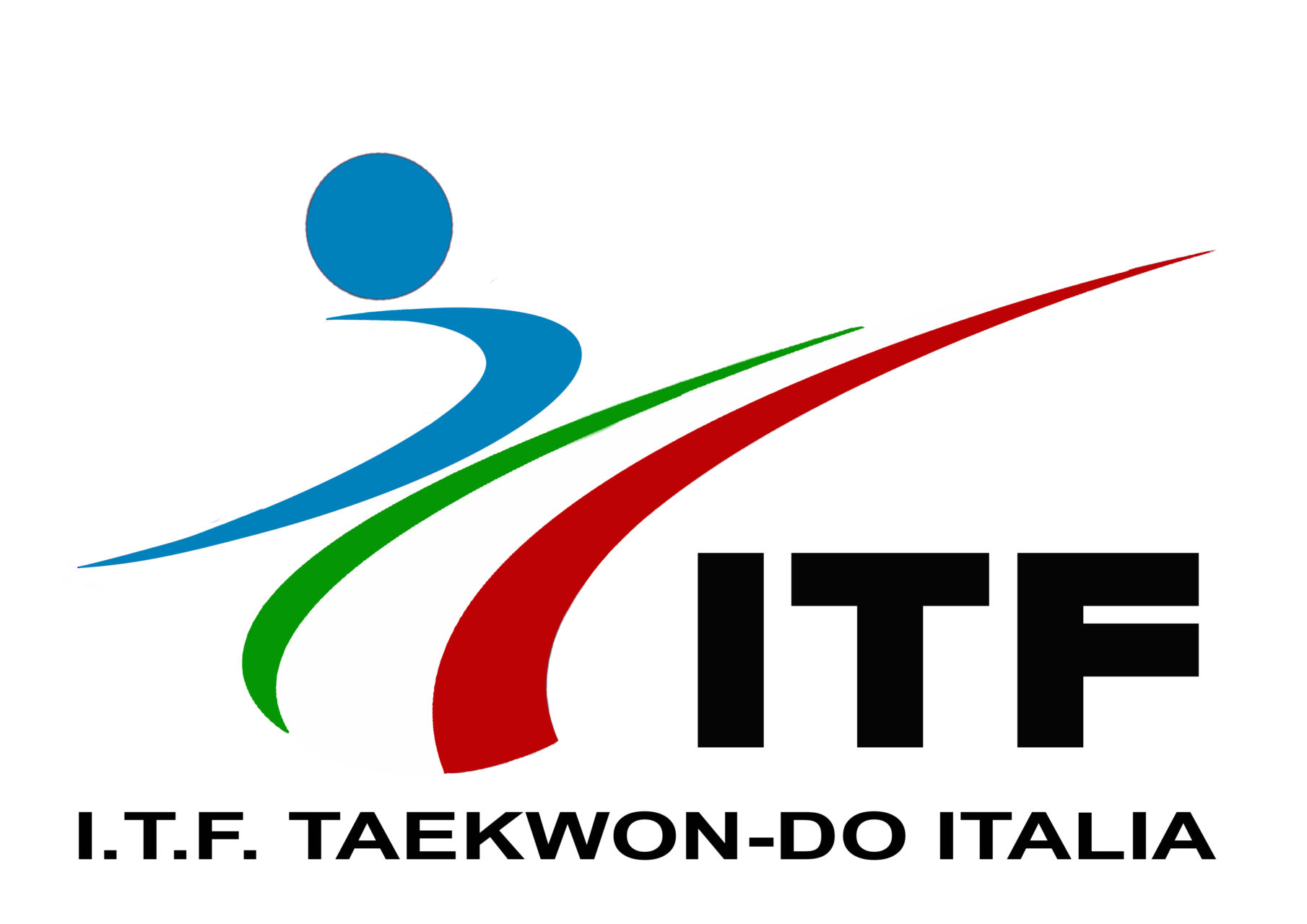 Alle ASSOCIAZIONI AFFILIATE
Ai COMPONENTI IL CONSIGLIO FEDERALE
Ai COMPONENTI IL COLLEGIO DEI REVISORI
DEI CONTI
LORO SEDI
Oggetto: Convocazione Assemblea Ordinaria
E' convocata l'Assemblea delle Associazioni, in via Ordinaria, per il giorno 20 Settembre 2015, in prima e in seconda convocazione alle ore 10:00 presso la CASA DELLE ASSOCIAZIONI, VIA STRADA NUOVA, 2 – 00040 ARICCIA .